Today's news and information gleanings from here and there.
Quote for today … "And so the way we respond to Trump's Tuesday Night massacre will decide whether 'the system works' again, or whether this country slowly slides into the realm of the world's all-too-many unstable banana republics." – From this column at Philly.com.

Another quote … "Yea they (Bruceskie's) are becoming a private club so he sold her liquor license to thill since they are going to becoming a private club he is only going to be serving beer
🍻 now" – A post at at string at this facebook page: You know you're from Columbia PA if…
A third quote … "without grass clippings no sense in having a yard waste program just more tax dollars for nothing similar to street sweeping" – From another post about grass clippings a the same facebook site.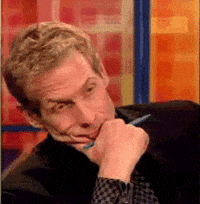 Pennsylvania is a failing state | Lags other states when it comes to "evaluating" the grant and "economic development" programs it has funded for municipalities and corporations. – Lancaster Online
An absolutely brilliant commentary (and string comments) about Columbia's streets at You know you're from Columbia PA if…